I AM Family Garden
The I Am Family Garden is a safe and loving platform for families to grow, learn and engage in the new paradigm of parenting, striving to inspire as well as activate free thinking. This all-aged platform is intended to gather like minded individuals, raise community awareness, and share knowledge through immersive, co-created experiences. With a focus on mathematics, physics, science, art, music, theater, health, sustainability, ancestral arts, and movement through play, the possibilities are endless. Highlights this year are movement, magic, maker-space and music. Expect to find these offerings in the main area, the Imaginarium. During the evening come to our stage to see Heartwurkz…. Laikipia… Vir McRoy, Sierrra Marin, Off Grid Fam and others! Stop along the way into this area and experience some of our collaborators like The Riley Rainbow Family Circus, The Unicorn Scouts, Off Grid Fam, Whimsical Wish Wagon, The Dome of the Space Wanderer or our Teen Wonderland.
---
Recognized as the world's Best Family-friendly Festival at the 2018 FestX Awards held in Las Vegas on December 11. The prize reflects eight years of innovative programming and integration of a family-centric ethos at the outdoor festival, which features live and electronic music, participatory workshops, experiential art, yoga, and much more for adults, families, and kids-at-heart.
---
*Please remember, this area is tobacco, alcohol and drug free. We appreciate your support in maintaining a fabulous safe space at our event.
Song: Pleasuretime – Afrolicious.
Video edit by Ruby Rose Foster. Footage by Nicholas Bradford, Anna Jones, Marisa Pfenning, Aline Kras and Brieana Breeze.
---
---
Activities and Information
The Children's Parade
Our 6th annual collaboration with Santa Barbara Solstice brings a fun, funky Earth-Phamily Parade themed "What the world needs to see, a 'Moon's Eye View'". Consider this an open invitation to bring your rendition of what the world needs to see, imagined from the Moon's Eye View we hold in our hearts. An entourage of all the years ideas and hopes kindled into a lively presentation, we hope you'll join this Thunder. We'll meet in the Imaginarium at 1pm on Sunday April 14th! Bring your brother, your kiddo, granny or friend, everyone is welcome! Costuming and foolery encouraged. Puppetry and Giggling, juggling or drumming… we're hoping for you!
---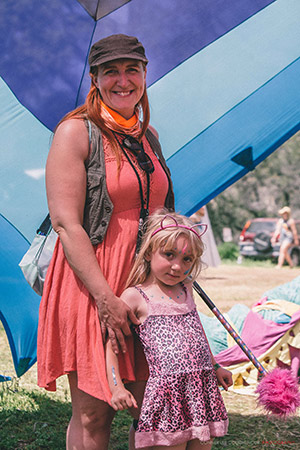 Family Services
An integral piece of our standard of care for families, children and those with special needs is our Family Services team. This group of dedicated individuals act as liaisons for you throughout your time at the festival. If you have special needs, are pregnant, with children or an elder, we have direct shuttle services available. To utilize these services, please, email us prior to the event at familyservices@lucidityfestival.com and communicate how we can help. You may also let the box office attendant in the the Family intake line at ticketing know that you would like support from us and they will notify a team member. Please have your Handicapped placard and or family need with you to gain expedited access. As a courtesy to our community we offer free General Parking to individuals with Handicapped Placards who wish to visit the event for the day. Also, discounted Car Camping Passes which can be obtained by emailing.
If you prefer to stay in the comfort of an area especially curated for those with special needs, we'd love for you to join us at Camp Cozy, located above the Fire Realm. You'll find a friendly member of Family Services to greet you at the entrance and help you get placed. If you need anything at all, find Brother Dragon at the gate and we'll be sure to find a solution for you.
Sign Interpreters are available on request. Request this support from any person with a walkie talkie you see at the event, from Brother Dragon at the entrance to Camp Cozy or at our Info Hub, located centrally within the Lucid City.
---
Help us Keep those Kiddos Safe! Minor Intake Form
In order to provide the safest experience possible we have a minor registry system that enables us to be in immediate contact with family members should someone get lost or need support.
If you are bringing your child please register them in our Minor Intake Form. All minors must be registered by their parent or legal guardian prior to entering the event.
---
Family Car Camping Registration
We provide a family only camp area located within the Earth Realm for all families who wish to be surrounded by kids and families of all ages. If you're planning on camping in our Family Car Camping area, you'll need to register and receive confirmation to post up in this Family only camping area. Please register in our Family Car Camping Registry to be placed in this area.
---
These Environments can be found in this Realm: