Lucidity Festival Auroras' Light
June 28 – 30, 2024
Live Oak Campground, Santa Barbara, CA
Year in and year out, dreamers from across many realms gather in the oak dotted hills above Santa Barbara and build more than a festival, they build a city of our collective dreams. This city is an earthly reflection of a mythic place that sits in our imaginations and in our hearts, at the center of all space and time, where all possibilities, all creativity and all Love is born.
We know this place as The Lucid City.

Create Your Own Village Experience
Camp together as a group and create a theme Lucid Village!
This year at Lucidity, we're introducing a special way for groups to unite. If you and at least 10 friends can dream up a themed camp that complements the Lucidity narrative, we invite you to apply.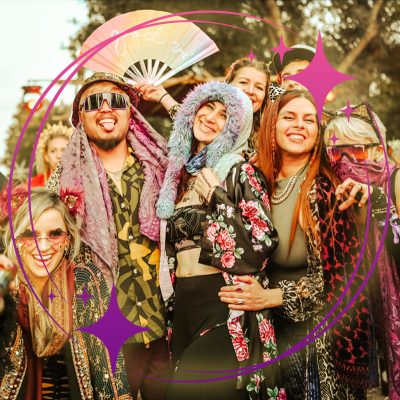 Think of creating a camp that provides a unique experience or gift to the Lucid Family during the fest. Selected themed camps will get prime spots, discounted tickets, and free early arrival passes for camp setup. Plus, you'll get a shout-out on our Lucidity website and app! Join us in deepening our bond with the Lucid Family.